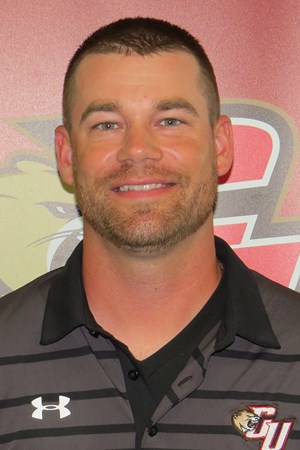 Mike Kolesar
Started in Winter of 2013
Favorite Inspirational Quote: "Never Give Up"
"When I'm not coaching I like to…." soak up quality time to be active with my Family.
As the general manager of Gamers Baseball Academy since 2013, Kolesar oversees operations of the organization from scheduling, training and hiring new coaches and staff. In 2019. He was named the President of Atlantic Baseball Confederation Collegiate League (ABCCL).
 Kolesar, now Assistant Coach at his alma mater DII Caldwell University serves as the Infield and Baserunning coach. Kolesar was a 3 year Captain and was a dual threat on some of Caldwell's most successful baseball teams, helping the Cougars win 87 games during his four seasons. A two-time all-CACC player, he ranks second in program history in pitching victories with 18, first in stolen bases with 88 and ninth in hits with 141. His versatility was most apparent in his junior year, when he led the CACC with a 9-1 record on the mound while stealing a league-best 45 bases. Kolesar also batted .374 with four home runs that season to lead Caldwell to its first CACC Tournament championship and a berth in the NCAA regional for the first time. He was inducted into the Caldwell Athletics Hall of Fame in 2014.